It takes more than high end equipment and meticulous cinematography to make for a great wedding videographer. Wedding can be a very stressful event not only for the couple but also for the wedding suppliers that cater to the event. As a wedding videographer, one of your roles is to ease the worry of the bride and groom when it comes to their video coverage. You may have the best gears and great skills but may still have trouble finding clients if you don't master these skills.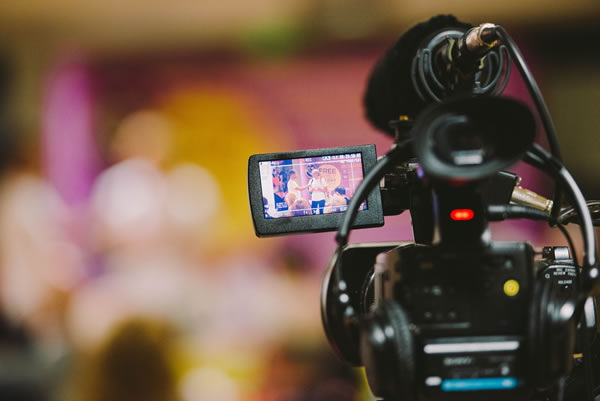 Good Communication Skills
It is not enough that you close the deal and that you show up on the day of the wedding. If you want to become the best wedding videographer, you must know how to communicate not only to the couple but also to the venue and other vendors. Sit down with the engaged couple to ask what they are looking for in a video coverage. Do not just sell them the most expensive package. Know if they are aiming for a certain cinematography style. Ask if there are moments they want to highlight and when they want to have a private time. The terms and conditions of the coverage should be clearly defined in the contract. There are churches or ceremony venues that prohibit videographers in some areas. Pay a visit to the venue to know your dos and don'ts and prepare what equipment you should bring. You also have to communicate with other vendors like the DJ, the photographer and the wedding coordinator. A good relationship with your clients will land you future wedding gigs as well.
Team Player
Your relationship with other suppliers can either boost your career or break it. Though communication is important, you should also know how to work with other vendors. Speak with the wedding coordinator for details that the engaged couple may have missed during your discussion. You can also ask the coordinator for the schedule and contact information of other vendors. You need audio back-up, but you shouldn't just plug in your gears with the DJ or sound team. Reach out to them to ask if you could plugin to their soundboard for backup. Contact the wedding photographer if it's possible to collaborate and have a cohesive style for both the photos and videos. Your ability to work well with other vendors can bring you referrals in the future.
Attention to Details
How may cameras do you need? Do you need to use a drone? To whom should you put a mic during the ceremony? What time is the ceremony and reception? Will you need gears for lowlighting issues? Do you have backup recorders or audio gears? Did you capture enough B-roll?These are just some of the details you need to know when preparing for a video coverage. The right equipment will make for a great wedding cinematography Sydney and be able to capture the audio during the event. Capture the traditional moments and the candid ones that may have been missed by others. The creativity and artistry should highlight the traditional moments like the vows, first dance, and others. A wedding video immortalizes that perfect day in a couple's life. A videographer should not only deliver a great finished product but also make the day more memorable. A great wedding videographer could make a wedding day less stressful for the couple.